BUILDING A SHED IS EASY - With My
Gable Roof Shed Plans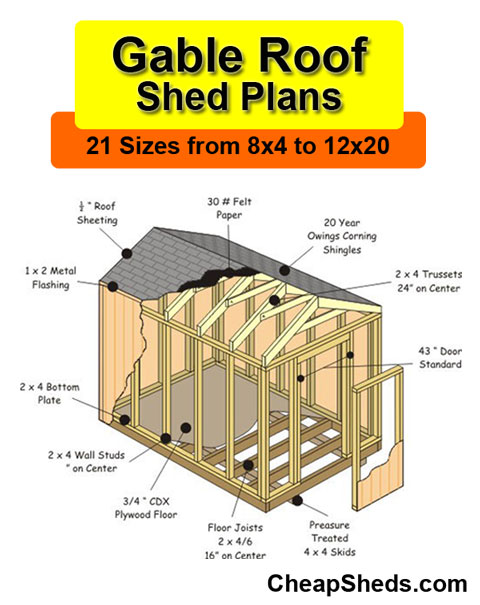 Buy Now - $7.95

This is the easiest shed to build because it uses a simple truss design and two small but easy to build overhang options.
It's the best value shed for your time, money and building efforts.
Highlights:
21 sizes from 8x4 to 12x20
Widths: 8, 10, 12 ft
Lengths: From 8 to 20 ft
Roof line: Gable
Roof pitch: 3:12 standard, 4:12 & 5:12 optional
Features of this shed:
Roof covering: Asphalt shingles
Roof structure: 2x4 trusses
Overhang: 2, 3 1/2, 5 1/2 inch
Floor joists: (8 wide) 2x4 at 16 inch O.C. (10/12 wide) 2x6 at 16 inch O.C.
Wall stud spacing: 2x4 at 24 inch O.C., 16 inch optional
Wall framing: Single top and bottom plates with double corner studs
Floor covering: 3/4 inch plywood
Foundation: Pressure treated skids, concrete slab or floor less foundation
Wall materials: 4x8 sheets of hardboard siding or T-111

This is the easiest shed to build because it uses a simple truss design

Door style: Out swinging shed door
Door location: Can be located any where on any wall
Door options: Single door, double door, wider or narrower door
Door options: Frame for pre-hung doors and windows
This is the cheapest and easiest to build of the 4 shed plans
Sheds Built With These Plans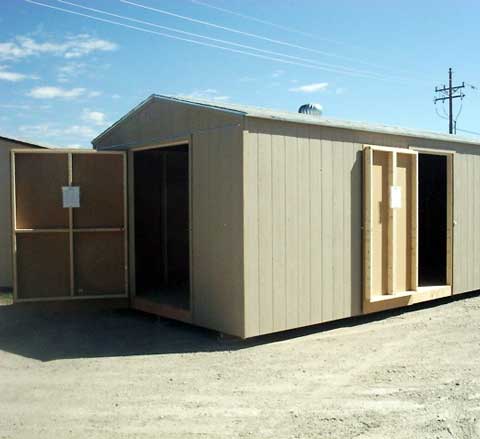 Multiple doors
---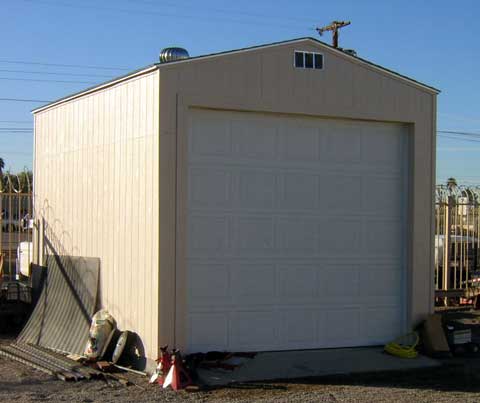 10 ft sidewalls & 9 ft overhead door
---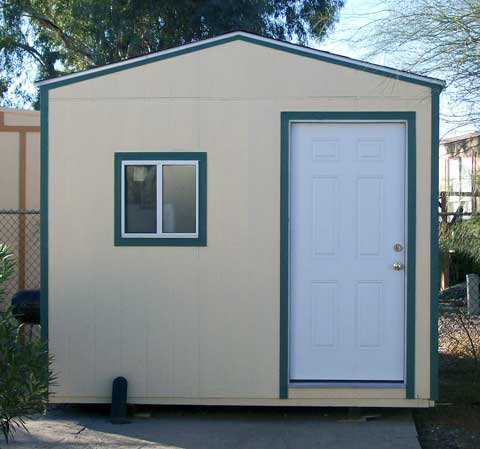 House door and window
---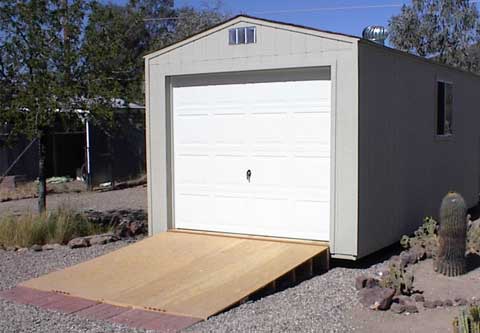 Nice motorcycle shed
---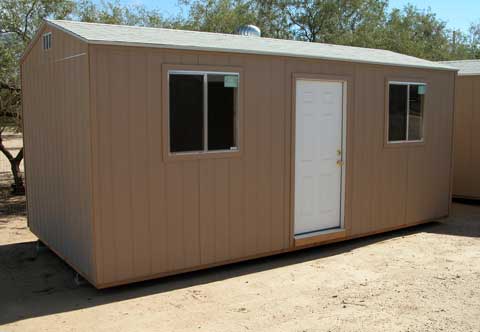 House door and 2 windows
---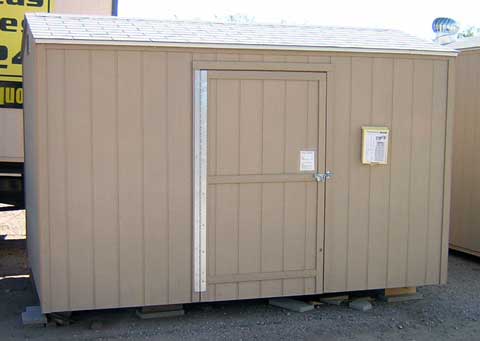 7 ft sidewalls with side door
---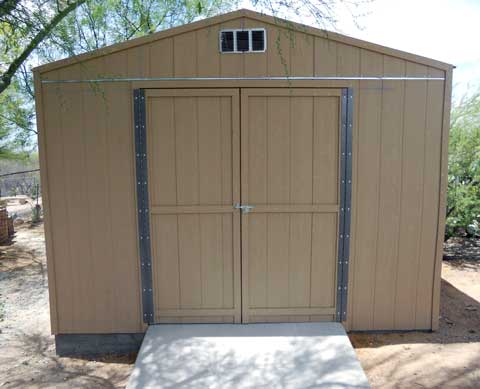 Double doors on concrete slab
---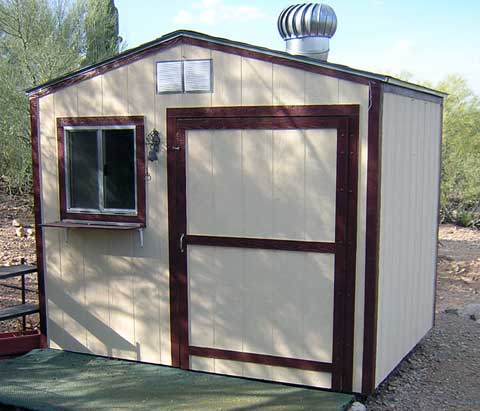 A little playhouse
---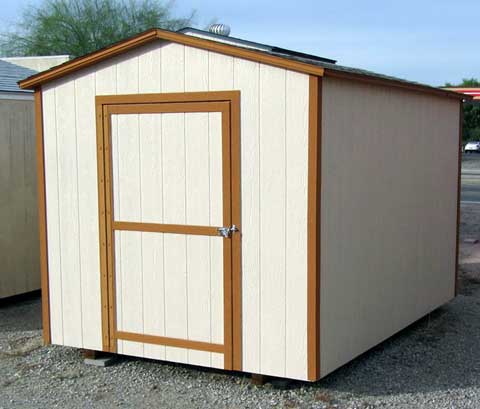 With 3 1/2 in overhang option
---
Buy Now - Instant Download
In addition to these plans in pdf format you also get:
Access to my website full of shed building articles
Access to my shed building video library
Personal email help from me for all of your shed building questions
30 Day money back satisfaction guarantee. If you aren't happy with the plans for any reason just send me an email and I will refund the purchase price.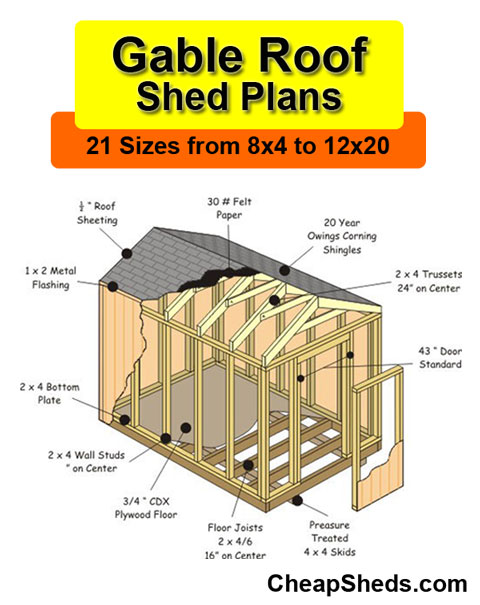 Buy Now - $7.95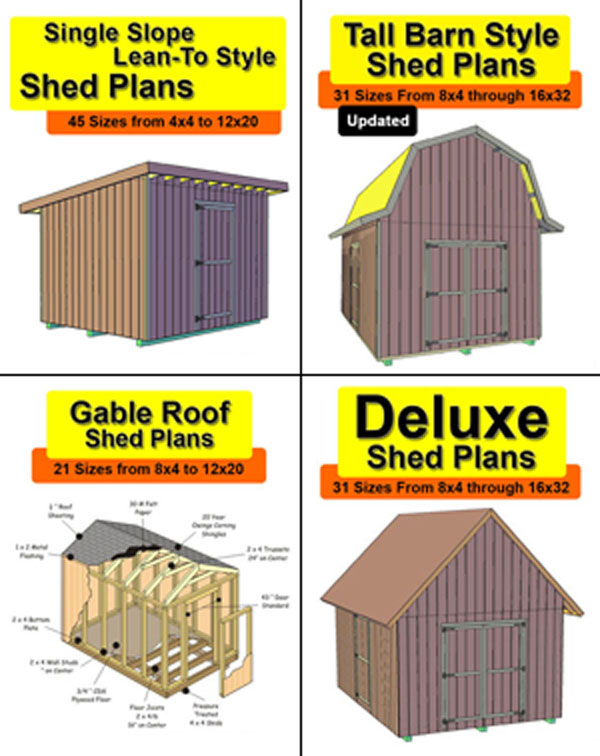 Buy All 4 - $27.95